Grant: Aleister Crowley And The Hidden God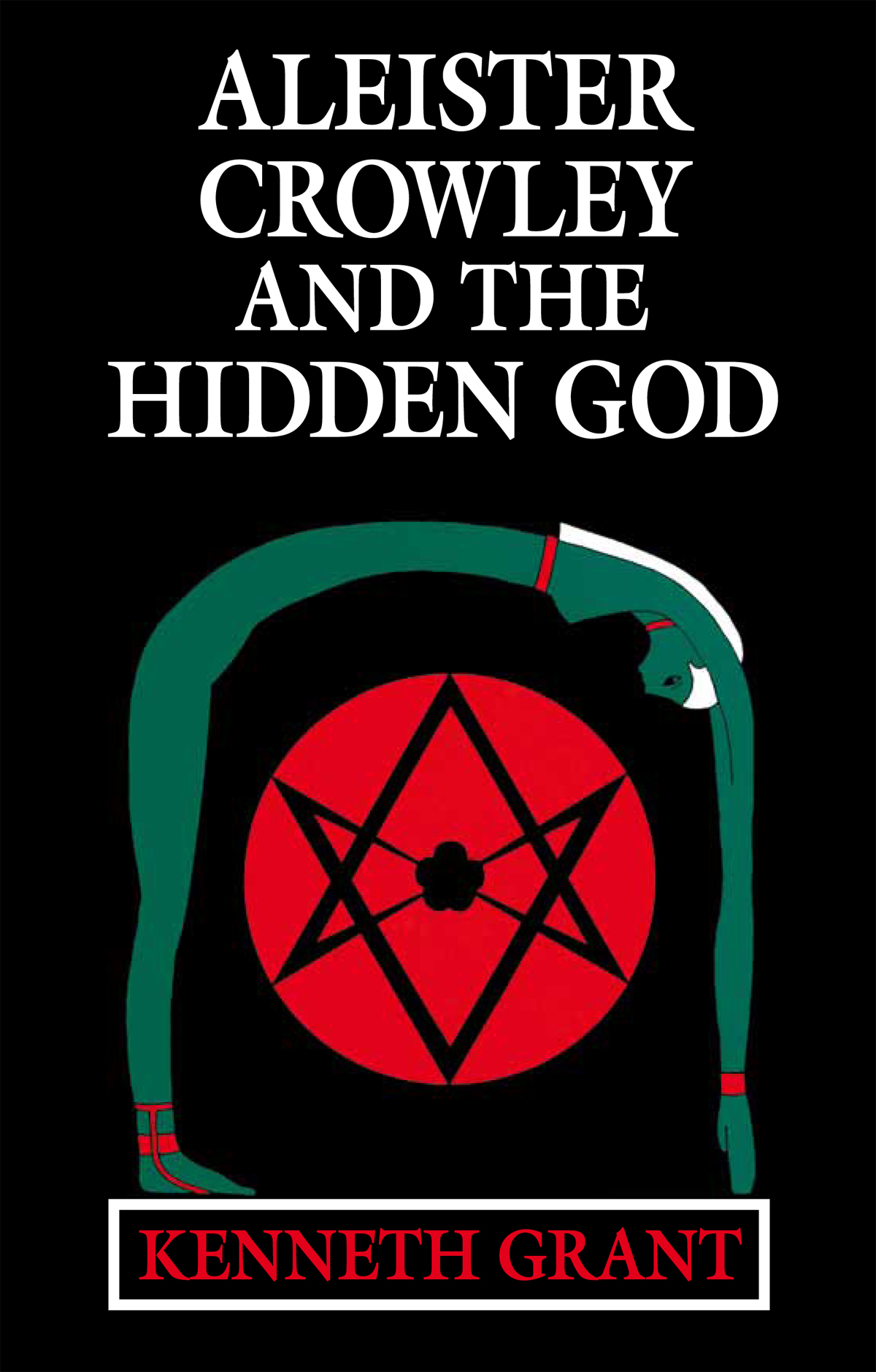 The long-awaited republication of this early title by Kenneth Grant will at last be issued in February 2013, and is now available for ordering ahead of publication.

Aleister Crowley and the Hidden God by Kenneth Grant is an attractive, sewn hardbound book, octavo format, 246 pages long, with a full-colour dustjacket, and limited to 1500 copies. Included is a sixteen-page section of colour and half-tone plates, a frontispiece, black and white custom printed endpapers, and line drawings throughout the text, as well as a Glossary, Bibliography and Index.

The standard edition is bound in black cloth and is priced at £30.00. Postage and packing is an additional £5.00 within the UK, £7.00 within Europe, and £12.00 elsewhere. For customers in Canada and the USA, the standard edition should be ordered from Holmes Publishing, our distributors there. For all customers not in Canada or the USA, payments can be made directly by Paypal to This email address is being protected from spambots. You need JavaScript enabled to view it. (in Sterling only) or via the link http://www.starfirepublishing.co.uk/Aleister_Crowley_and_the_Hidden_God_paypal_standard.htm Payment can also be made (again, in Sterling only) by a cheque drawn on a UK bank, or by International Money Order or Banker's Draft. Cheques, money orders or drafts should be made payable to 'Starfire Publishing Ltd.' and posted to Starfire Publishing Ltd., BCM Starfire, London WC1N 3XX, United Kingdom.

The deluxe edition will be available in March 2013. Limited to 111 copies, it is available from the publishers only, and advance orders are being taken now. The boards will be bound in hand-made paper, with an additional leather quarter-binding across the spine. The book is slip-cased, with full-colour dust-jacket, and comes with black and white custom printed endpapers, and with top and tail bands to the binding. Each copy is hand-numbered, and signed by Steffi Grant. The price is £130.00. Postage and packing is an additional £7.00 within the UK, £15.00 within Europe, and £18.00 elsewhere. Payments can be made directly by Paypal to This email address is being protected from spambots. You need JavaScript enabled to view it. (in Sterling only) or via the link http://www.starfirepublishing.co.uk/Aleister_Crowley_and_the_Hidden_God_paypal_deluxe.htm. Payment can also be made (again, in Sterling only) by a cheque drawn on a UK bank, or by International Money Order or Banker's Draft. Cheques, money orders or drafts should be made payable to 'Starfire Publishing Ltd.' and posted to Starfire Publishing Ltd., BCM Starfire, London WC1N 3XX, United Kingdom.

Further details about the book can be found on the Starfire Publishing website by following the link http://www.starfirepublishing.co.uk/Aleister_Crowley_and_the_Hidden_God_moredetails.htm

Michael Staley,
Starfire Publishing Ltd.

3rd January 2012

This email address is being protected from spambots. You need JavaScript enabled to view it.