"Mystic's Potion To Prolong Life Fails"
Topic starter
30/01/2023 10:47 pm
It's shameless self-promotion month.
15 years and two months ago I "published" this little home-made booklet to commemorate the death of Aleister Crowley 60 years earlier.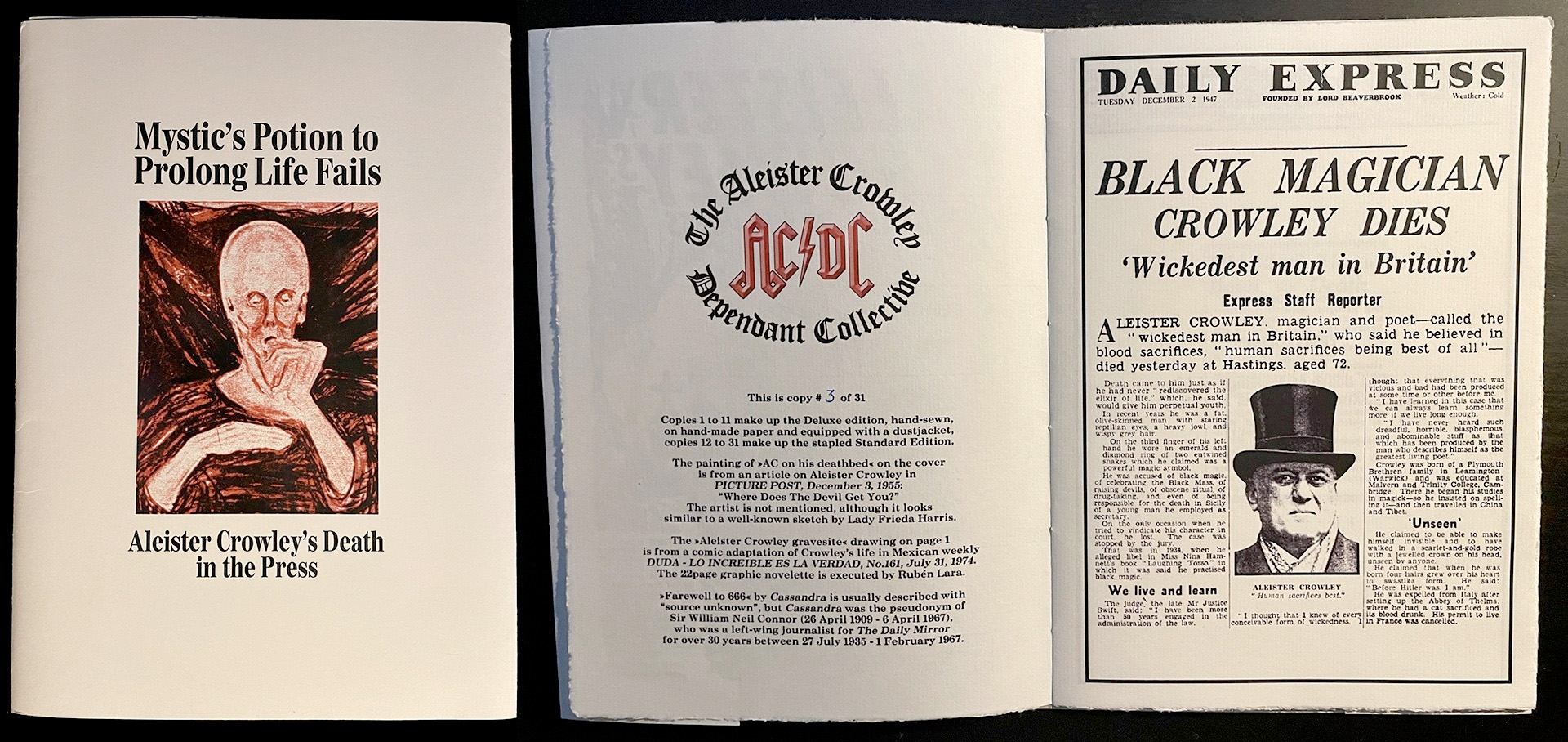 Some nice people on Social Media (yes, they exist) have encouraged me to update it for the 75th anniversary of his passing last December. "Unfortunately" the 16-page booklet became a 96-page book and so it is technically impossible to do another handmade stapled (and hand-sewn for the "deluxe" edition) booklet. Though losing some of the charme and character of a self-made object, I nonetheless decided to go ahead and have it printed and bound professionally. So there will be a softbound standard edition and a hardbound dustjacket-equipped "deluxe" edition and the print-run will rise from 31 to 66. The price will be 15 and 25 Euros respectively.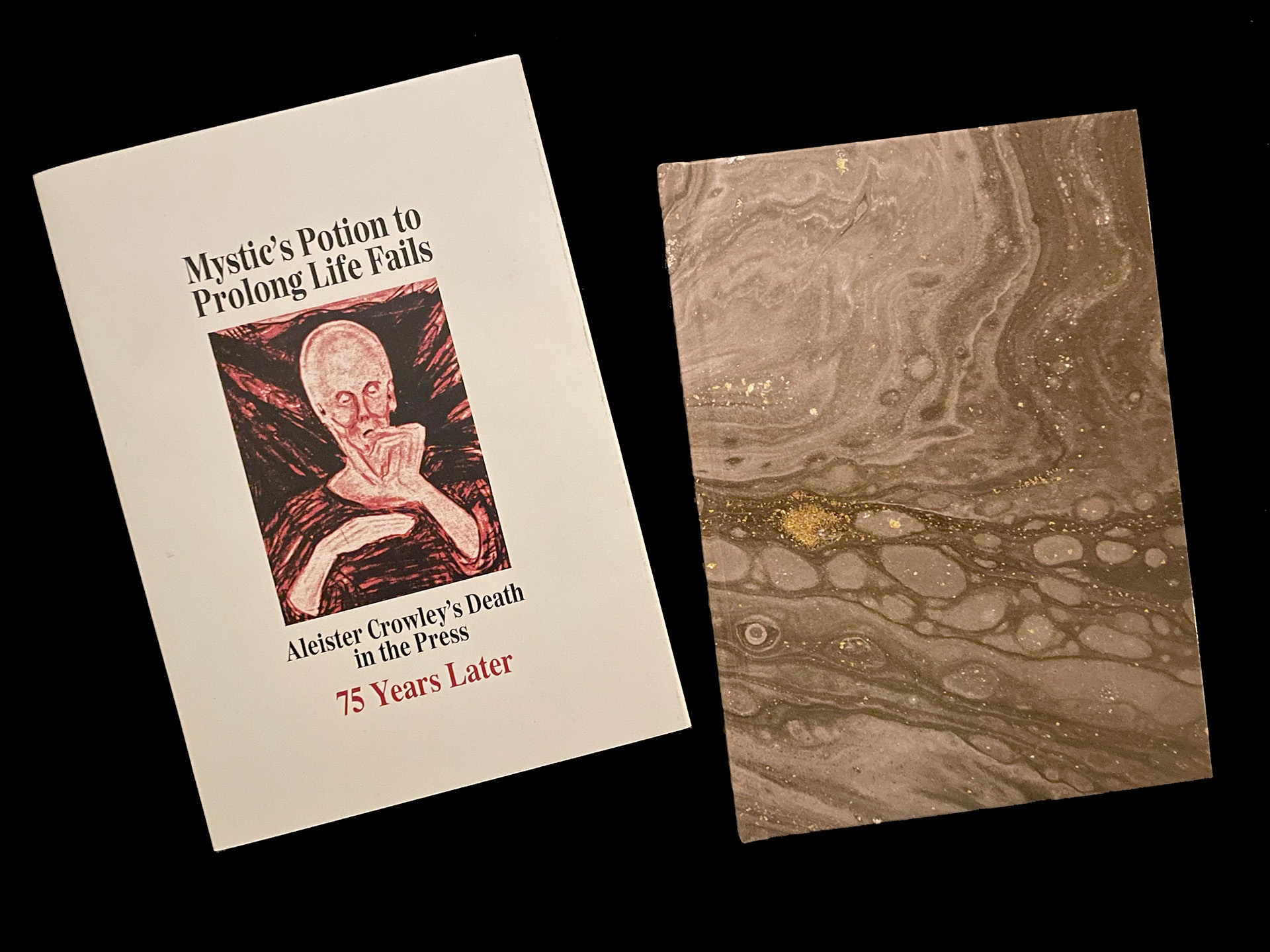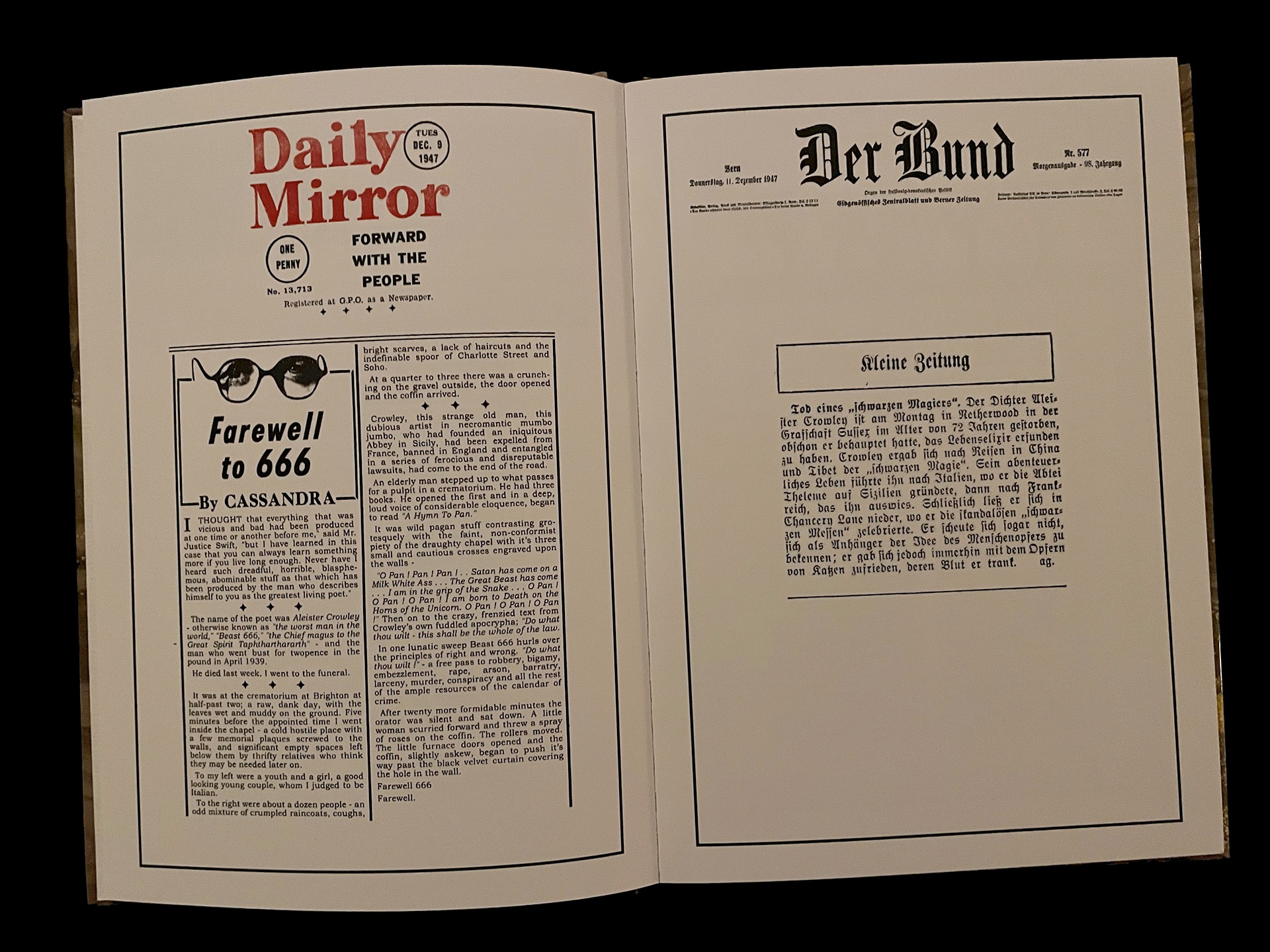 But the hardbacks are all sold. There are roundabout 25 paperbacks left. These look like this: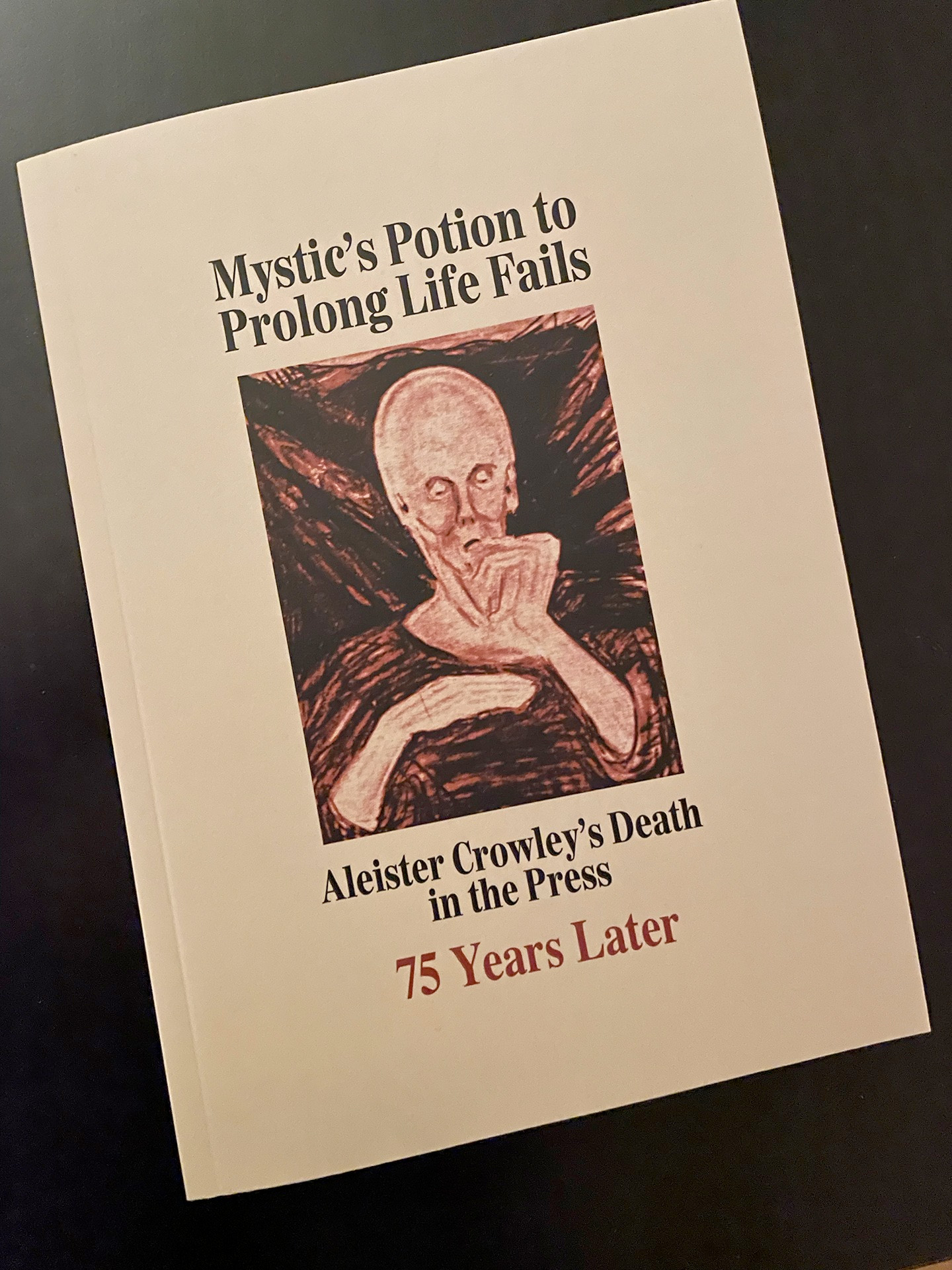 The pages like this (excuse the out of focus filming):
So, if anyone is interested in obtaining one, they are available for 15 Euros each, plus 11 Euros for worldwide shipping or 15 Euros for tracked worldwide shipping. EU countries can deduct 4 Euros from the shipping costs. Payment would be by my Paypal lutz@lutzlemke.de
Any questions can be asked here or at the same email address.
P.S. If this is too much shameless self-promotion, please feel free to remove it, but there seemed to be some demand for that one year ago, at least on Social Media.
P.P.S. From the introduction: "it is not meant as "real" research but as a work of fun and joy. Sadly, in 1947 Crowley's best days in the public eye were over, but there are some real "gems" of journalism to be found in these pages." Just so you know what to expect. I am not a "real" author, just some small collector.
P.P.P.S. I was already made aware of some more exotic newspaper clips I haven't found, so there will be another enlarged edition in 5 years probably.