CEFALU ABBEY, ALEISTER CROWLEY MUSEUM AND TRIP IN SICILY
Topic starter
18/11/2015 1:29 pm
dear brothers and sisters, are no English-speaking and in the years have not use this forum, but start again: my name antonino napoli, are thelemite and are of Cefalu' (i think the only active in sicily?). the abbey has been protected legally by my professor pietro saja in the 90 and after we hosted the international conference of CESNUR with marco pasi, peter koning, Massimo Introvigne, etc. where it was expected for the first time the recovery of the house of Crowley and many known people have taken this commitment are lost in time. over the years I have accompanied free and hosted many interested in the villa from all over the world and made friends. CESNUR in 2005 he returned to Palermo and I interviewed Professor Introvigne, known Robert Ansell of fulgur press and martin p. starr and just before that time I tried to do locally know the problem, wrote articles and organized themed events to raise awareness of people trying to contact politicians also. my dream was to save the building and in 2008, 2011 and 2012 there were some meetings I teamed up to Palermo and Cefalu with large participation including sotvl.org and in 2015 he returned marco pasi who indicated an interest in rejoin the cause and we are looking for alliances. for curriculum: the website that everyone knows I http://www.inventati.org/amprodias/thelema.htm I founded and is the first exclusive on what, now I'm working on www.abbeyofthelema.org unfortunately I haven't known hekate but we have writed, i don't know if she collected money and if is possible restore the original campaign for use it. at the moment the only idea is to have a serious international interest also yours with a local support group that I have and activate a big campaign crowdfounding to buy the villa. Also launching petitions to save at least the paintings of the room and restore them. certainly, beyond the legal problems related to this (but are in touch with the owners and I'm also talking with the mayor and local administration) will soon be born in Cefalu the first historical museum in the world dedicated to Aleister Crowley and I need help and support for build it because in Sicily there are no active Thelemite. please if anyone will be in Italy contact me and get to know: i can make a free tour of esoteric even to Palermo and cefalu' like cagliostro and federico II of svevia! 😉 thanks for the attention (please sorry error: i use google translate)
The last price I heard being asked for The Abbey was 1.5 million Euros.
Here is a current list of Villas in Sicily, starting from 130,000 Euros: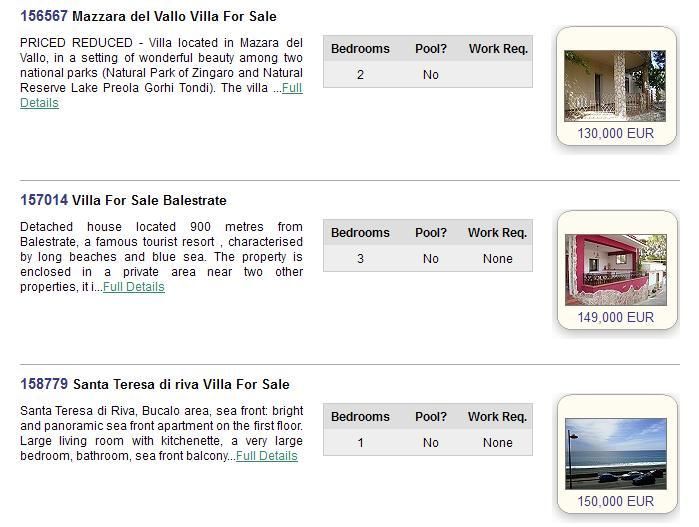 It is like a black hole that is left after a Supernova implodes. Only a Magus 9=2 can recapture the Dark Fortress of the Lost Kingdom, although we'll see penty of Major Adepts 6=5 practicing for when they finally take their Seat in the East.
Topic starter
18/11/2015 11:37 pm
a tractative is possible don't worry, but there is a group that will really operate in this direction? i don't know